---
Honolulu, Hawaii
【Company profile/Contact】
・Competitive prices with high quality translation
・Specializing English ⇔ Japanese only for high standard quality
・Quick response from professional translation coordinator

P.O. Box 235292, Honolulu, HI 96823-3504
TEL:808-354-1312
Hawaii-Japanese Translation Services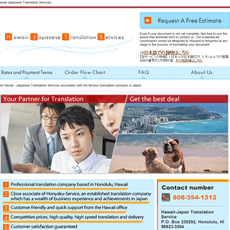 【Main areas】
・Honolulu, HI
・Downtown, Honolulu
・Waikiki, Honolulu
・Hilo, HI
・All over the State of Hawaii
Hawaii County (hilo and others), City and County of Honolulu, Kalawao County, Kauai County, Maui County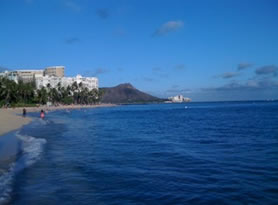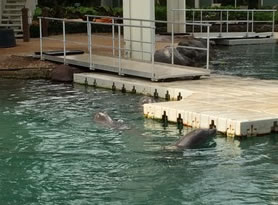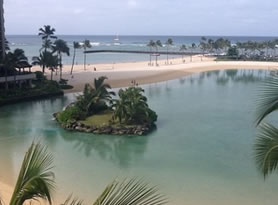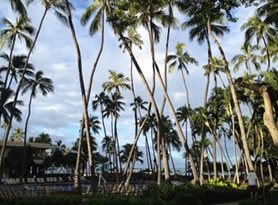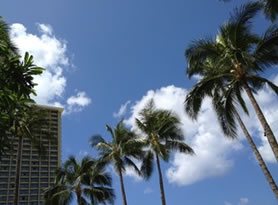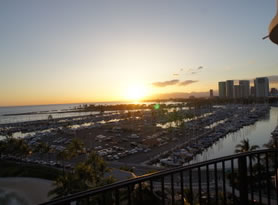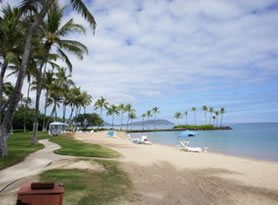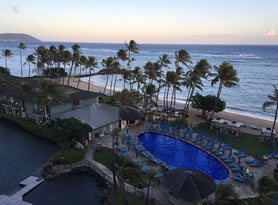 Wonderful sunset view from Kahala Hotel to Coco head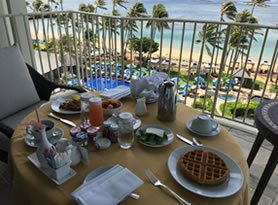 Hawaiian breakfast at Kahala Hotel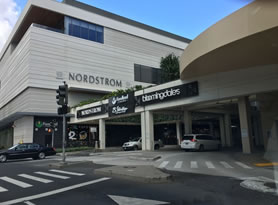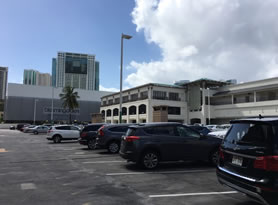 Famous Ala Moana shopping mall has been developing with more stores like bloomingdales from New York and Foodland super market
【Quotation】
Click "Request A Free Estimate" button at upper/bottom right hand corner
【Fee】
From English to Japanese
*General document USD_0.10 per word
*Technical document USD_0.10 - 0.20 per word

From Japanese to English
*General document USD_0.10 per character
*Technical document USD_0.10 - 0.20 per character
【Some major clients】
University of Hawaii, Bank of Hawaii, First Hawaiian Bank, US Navy, US Air Force, ABC Stores, Jalpak, Japan Airlines, Yellow Pages, Mitsubishi Corporation, Real estate firms and Legal firms,
【Comment】
Hawaii Japanese Translation Services (HJTS) is one of a few translation companies based in Hawaii. Their main customers are Hawaiian base companies and Hawaiian branches of big Corporations in addition to SOHO and individual clients. The unique feature is that HJTS focuses only on Japanese and English languages. Unlike other translation agencies, due to this policy, they have deeper knowledge and experience in the translation of English from/to Japanese.

In our survey, the call is taken by Japanese coordinator who takes care of your translation work seriously and gently. The price is very competitive with high quality of the translation. They provide Japanese written web site for those who prefer reading in Japanese.

It is worth to work with them, especially if you are in Hawaii.
---
Hilo, Hawaii
【Main areas】
・Hilo, HI
・Mokaoku
・Akolea Plantation Estates
・Hilo International Airport
・kailua-kona
・Waimea
・Honokaa
・Pahoa
・Hawi
others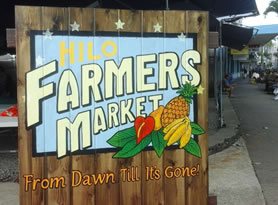 Hilo Farmers Market offers a lot of fresh fruits, vegetables and flowers produced by local farmers and is a famous tourist spot!!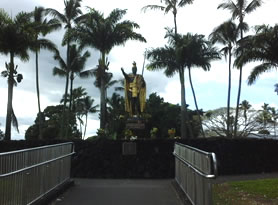 King Kamehameha statue in Hilo is the third one in Hawaii and the first constructed one is located in Kapau on Oahu.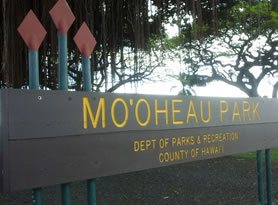 A giant Banyan tree in Mooheau Park overwhelms visitors
This garden, facing to Hilo Bay, is the largest Japanese Garden outside of Japan.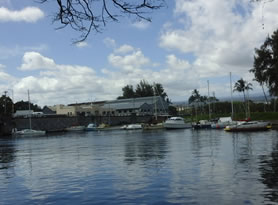 Hilo is the County capital city on big island of Hawaii with approx. 40 thousands residents.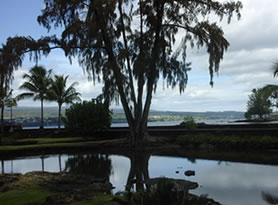 A small island with atmosphere, floating on Hilo bay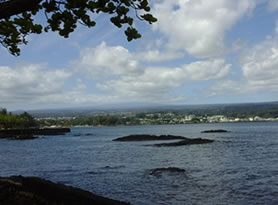 The magnificent view of Hilo from Coconut Island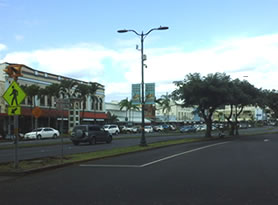 Nostalgic commercial area of central part of Island of Hawaii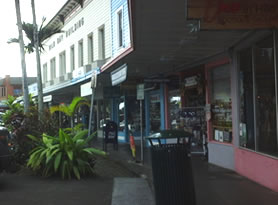 Hilo Downtown with variety of different shops.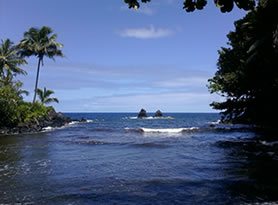 Located in Northeast of Island of Hawaii, the rich natural area with high cliff continues from just outside of Hilo to Kohala mountain.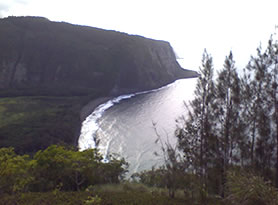 Driving along the coast line, an hour from Hilo, a splendid cliff view is spread in front.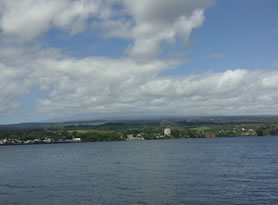 Kilauea volcano, located in Southwest of Hilo, is an active volcano and was designated as World Heritage in 1987.
Big exhibition of many different kinds of Orchid flower, organized by Hilo Orchid Society, is held every year.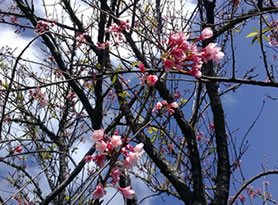 The cherry blossoms festival is open every year in Waimea city, located northern part of Island of Hawaii, an hour drive from Hilo.
【Fields】
hotel, tourism, food menu, restaurants menu, real estate, business, advertising, leisure, websites, others

---
Hawaiian culture is popular in Japan
■Pancakes
Pancakes, which are also popular in Hawaii, are successively expanding into Japan and now they are so popular that people line up to get their hands on them. It is has been a long time since pancakes first became popular in Japan but their popularity continues due to new breakfast trends. Let's look at the example of popular restaurants that have opened in the highly competitive Omote-sando district in Japan.
The popular "Eggs'n things"which opened in 2010 and still has queues of customers and is the place you go when you think of pancakes. The chain spread to the Kansai area in 2013. Perhaps its most famous feature is the tower of fresh cream - to the point that there are people who come from all over the country to sample these pancakes.
Cafe Kaila opened in 2011 in Oshiage and moved to the highly competitive Omote-sando district in response to its popularity. The cafe won the 2011 Gold Prize for Best Breakfast in the Hale Aina Awards Oahu Gourmet Contest. Another attraction is that they use organic ingredients. The generous fruit topping is attractive to Japanese women with whom fresh fruit is very popular.
Cinnamon's Restaurant won the 2012 and 2013 Gold Prize for Best Breakfast in the Hale Aina Awards Oahu Gourmet Contest after Cafe Kaila. It is very popular with local Hawaiians. Its most famous feature is the generous helping of the slightly sour guava sauce. The half portions are popular with Japanese women as they can finish them without problem.
■Hula Dancing
There are more than 300 hula dancing schools all over Japan, in almost all major cities. It is one of the most popular hobbies in the country and there are many events and competitions. It is particularly fashionable among women and hula dance, which originates from Hawaii, has become thoroughly established in Japan. The film, Hula Girl (2006), with the Hawaiian theme park, Spa Resort Hawaiians (Iwaki City, Fukushima Prefecture), as the subject, won Best Film at the 30th Japan Academy Awards and the degree of familiarity of this dance among those who are not interested in dancing is extraordinary.
■Acai
Acai Bowl, the popular Hawaiian dessert, is also very popular in Japan. A famous Hawaiian restaurant opened in Japan in August. Acai was introduced to Japan by models and performers who had incorporated it into their breakfasts and the spark of its popularity was ignited when it caught the attention of health-conscious Japanese women who are well attuned to trends. It became a phenomenon through TV and the Internet and it has spread rapidly, being now readily available as Acai Juice sold in supermarkets all over Japan.
---
Japanese weddings overseas (column)
It has become quite common for Japanese couples to hold their weddings overseas. They choose many different places: Hawaii, Guam, Saipan, Australia, New Zealand, Europe and Bali.
The main reason for this is that the honeymoon can be combined with the wedding. In addition, there has been an increase in the number of people holding informal weddings in Japan and the cost of an ordinary reception mounts up as many different people have to be invited. Another reason that people choose the overseas wedding is because it can be done in a cosy atmosphere with few guests and a modest budget.
I believe that couples can create the greatest memories of their lives by holding their wedding in scenery and an atmosphere that are not available in Japan. Another merit is that couples can go straight on to their honeymoon after the wedding.
The reason why Guam and Saipan are so attractive is because they are close to Japan. It is easier to invite friends as it is not too expensive to get there and there is only a small time difference. As they are both in the southern hemisphere, the seasons in Australia and New Zealand are the opposite of those in Japan so many people hold their weddings there during the Japanese winter. When all is said and done, the attraction is being able to hold your wedding in a location in which you are surrounded by nature. The attraction of Europe is the solemn atmosphere brimming with history and tradition. Chateau weddings where you hold your wedding in an old castle that still has the feel of the Middle Ages are very popular. As Europe is so far away, it is not a destination which is easily accessible so many people go there to hold their weddings. Bali has become popular recently and its attraction is its exotic ambience. Many people attend their wedding ceremonies in traditional garments.
The above-mentioned locations are all popular but Hawaii has always been the most popular wedding destination. Its attractions are the perfect locations with turquoise sea, blue sky and white sand and the fact that it is possible to travel there with family or relatives as Japanese can be used, giving peace of mind. It is also popular because wedding guests can fully enjoy resort facilities. Many people choose Hawaii for peace of mind because Japanese wedding agencies with many local Japanese staff offer many different plans and facilities. A recent Japanese TV programme depicted the life of a Japanese woman who works as a wedding planner in Woman on the Planet. There has not only been an increase in people holding their weddings in Hawaii but also an increase in the number of people who work in this field in Hawaii.
---
---